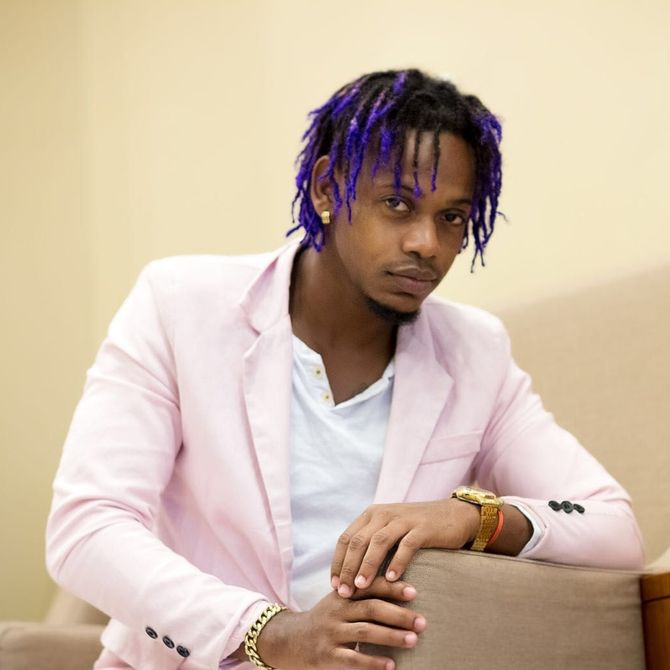 Saje
Jamaican Reggae Recording Artist, Rhojae Sherdon Nagheer a.k.a. Saje was born October 25, 1990 in the parish of St Ann, Jamaica. He later grew up in Content Gardens in Ocho Rios where his favorite pastimes and hobbies included playing football and dancing through the community.
Influenced by his mother's music selection as she would play their favourite songs when he was younger, as they'd both sing along. He would a lso spend his summer holidays/school breaks in Port Maria and Seaview Gardens with family, where he would showcase his singing and dancing abilities. His early studies were done at the Ocho Rios High School and not too long after graduating, he found himself drawn into entertainment, as the CoFounder of one of Jamaica's Top dance groups - The Extreme Pushers. The Dance Group performed in a few Resorts on the North Coast alongside other cultural groups, such as the Zooco Performing Arts Company.
Music has been centerstage in Saje's everyday life since birth; whether it was by Dancing or Playing Instruments.  His musical influences and aspirations are derived from various Artists, such as: Usher, Busy Signal, Dexta Daps and Miguel. His creative process is driven by most of the old school (80's/90's) RnB artists.
In early 2011, he was presented an opportunity to work with Dean Barnett, the owner of renowned Silver Birds Steel Orchestra and Silver Birds Records. Signing with the Silver Birds brand within the 8 year period afforded him the opportunity to travel and perform in numerous countries, such as: Canada, St Maarten, Panama, Florida, Los Angeles, California and China.
Within his tenure as Manager for the Dance team and daily activities with the Silver Birds crew, he would sing songs to pass the time. His singing ability and talent was quickly recognized by Junior Stevens and Dean Barnett. This presented an opportunity for him to compose his tunes. Saje accomplished writing and recording his first hit song (Not Eva) in 2017.  
His musical inspiration is to travel the world performing his music and to be able to make a musical impact on as many lives as possible.